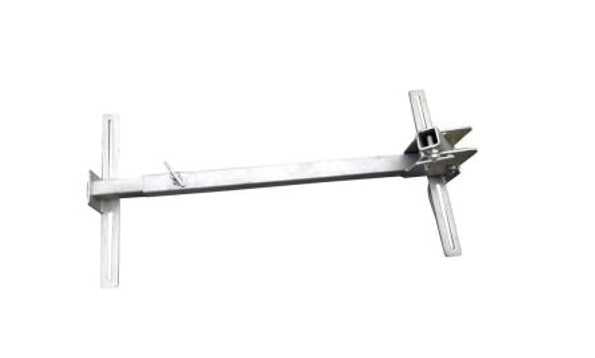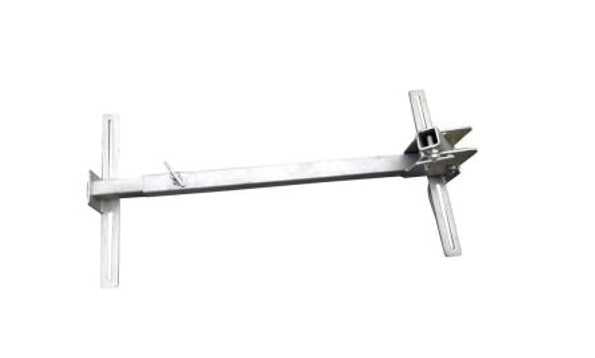 Iron Roof Bracket V1
$145.39 including GSTProduct Questions? Call 1300 919 905
Free Delivery Australia Wide | Lifetime Guarantee. Guardrail Iron Roof Bracket V1 – Roof Edge Protection. Designed, Manufactured & Built for Australian Tradesman. Buy online or call 1300 919 905 to speak to a friendly qualified scaffolder today.
In stock
Description
Iron Roof Bracket V1

| Edge Protection
Iron Roof Bracket V1 is designed to fix the top of timber battens or Colour bond roof sheets using existing roof screws. Iron Roof Brackets are commonly used on re-roofs when there is no access to the underside of the rafter. Furthermore, uplift of posts is prevented by using an M10 Shaft Lock Pin.
The Iron Roof Bracket V1 is part of the Butlin Maxi Edge Protection System. They are designed for safer, faster and smarter implementation of safety rails to the perimeter of residential, commercial and industrial roofs. For more detailed information or simply need some advice, call 1300 919 905 and speak to a friendly qualified person today.
Contact our office for more detailed product information on technical drawings.
Iron Roof Bracket:
SHS 30 x 30

SHS 40 X 40

Plate 150 x 150 x 5mm
Lifetime Guarantee

|

Built Strong |

Built Tough
Easy to use

Fast install using T bar

Hot dipped galvanised for long-lasting protection

Designed and manufactured to comply with AS/NZS 4994:2009
Iron Roof Bracket

| Built to Last |

Guaranteed for Life
Butlin Edge Protection Equipment is an essential tool when working at height. As a result of using premium quality materials, Butlin Maxi Equipment has high load capacities and is guaranteed not to rust. Before each product is hot-dipped galvanised, all welding and cutting processes are completed. So consequently, all surfaces exposed to the environment are protected. Above all, meeting Australian safety requirements, Australian Scaffolds has Guardrail Swivel Couplers for sale with free delivery Australia wide.
Buy Iron Roof Brackets

| Online
When needing to buy Edge Protection Equipment for your next construction project, check out the great range of Butlins Ege Protection. Visit Australian Scaffolds, located at 71 Hobart Street, Riverstone, NSW 2765. Or similarly, give the mighty helpful team a ring on 1300 919 905. Buy Australia's best quality engineered Edge Protection Equipment today. Proudly built by Butlins, Supplied by Australian Scaffolds.
Butlin Maxi Roof Edge User Guide
Other Publications
Latest News
| | |
| --- | --- |
| Weight | 6.5 kg |
| Dimensions | 24 × 42 × 7 cm |